Main content starts here, tab to start navigating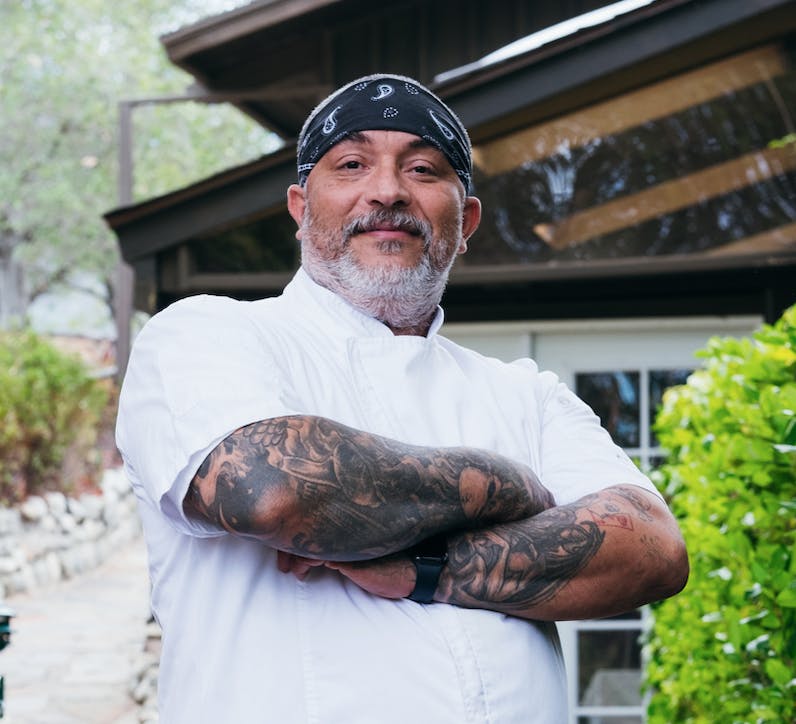 Joey Gibson Rivas
Executive Chef
Joey Gibson Rivas is the Executive Chef at Saddle Peak Lodge in Calabasas, California. Gibson Rivas is a native of Los Angeles and has an extensive culinary background. After reading the life-changing book "Kitchen Confidential", by Anthony Bourdain, Joey knew he wanted to become a talented chef. He quickly began his love affair with food. Working in restaurants has now been an important part of his life for over 20 years.
Gibson Rivas is trained in a variety of cuisines and has extensive experience in the industry by working at the BLD Restaurant, Patina, Primitivo Wine Bistro, and more in the Los Angeles area. He has also worked as a private chef. Joey values executing the highest level of service at all times and producing innovative culinary creations.
Joey hopes to continue the tradition of exquisite cuisine at Saddle Peak Lodge. In his spare time, he loves to mentor young cooks, collect Dodgers memorabilia, and tour local farms. He also enjoys architecture and learning about space.